I felt it was important to find the story behind each of John Leonard Greaves' paintings. I was able to find the story behind this painting.

The source is here…
https://www.pacificwar.org.au/Midway/TheyservedatMidway.html

This Website had John's painting with the background story.

Ware's Division – VS-6 at Midway – June 4, 1942 Lieutenant Charles R. Ware leads his division of six SBD-3 Dauntless dive-bombers back to USS Enterprise after a successful attack on Japan's largest aircraft carrier Kaga at the Battle of Midway. The SBDs are now preparing to repel an attack by Japanese Zero fighters from the surviving Japanese carrier Hiryu. The SBD with nose down in the background has run out of fuel and will ditch in the ocean. Its aircrew were plucked from the sea by the Japanese destroyer Makigumo. After interrogation by the enraged Japanese, they were brutally executed. Only one aircraft from Ware's division reached the US Fleet. Without sufficient fuel to reach their carrier, Ware and the rest of his men perished in the vastness of the Pacific.* *
This superb painting of gallant American pilots and their SBD dive-bombers of Enterprise's VS-6 at Midway was reproduced with the kind permission of the artist John Greaves.
Now the whole story about Lieutenant Charles R. Ware in the link below…
A group photo of the pilots of United States Navy dive bomber squadron Scouting Squadron Six (VB-6), photographed aboard the aircraft carrier USS Enterprise (CV-6) on 12 May 1942, approximately one month before the Battle of Midway.
Seated (L-R): Lt(jg) J. Norman West, Lt Frank A. Patriarca, Lt Charles R. Ware, Lt Wilmer E. Gallaher (CO), Lt Clarence E. Dickinson, Jr., Lt(jg) Norman J. "Dusty" Kleiss, ENS John R. McCarthy, AV(N).

Second row (standing) (L-R): ENSs [all A-V(N)] John Q. Roberts, Carl D. Peiffer, James A. Shelton, William R. Pittman, John c. Lough, Vernon L. Micheel, Eldor E. Rodenburg, Thomas F. Durkin, Jr., Richard A. Jaccard, Frank W. O'Flaherty, Clarence E. Vammen, Jr., James C. Dexter, Reid W. Stone, William P. West.
Date 12 May 1942
Source
The photo was taken by US Navy photographer William T. Barr while acting in official duties. The image's National Archives number is 80-G-71989. 
Next time all about S-10…
sbd3dicnew
It was not that easy.
About my interest about Midway…?
My brother and I played this board game in the 1960s. He would play the Japanese side and I would play the American side.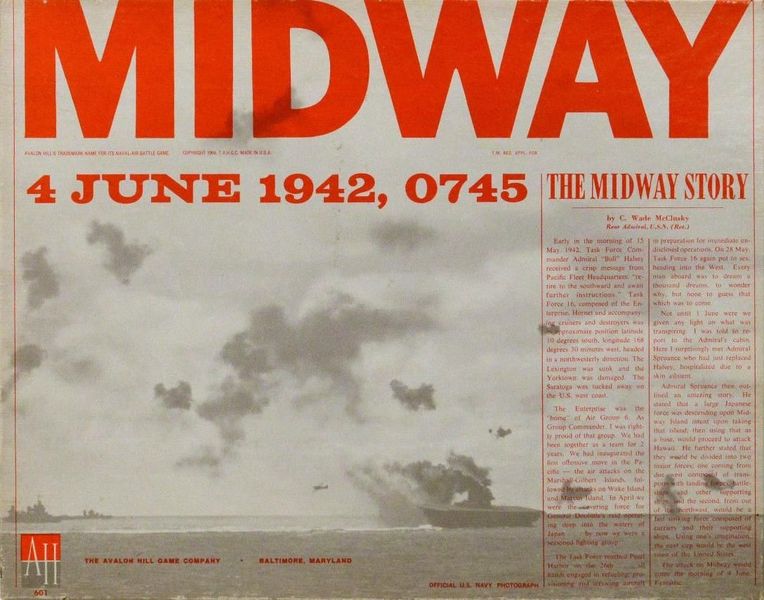 Guess who won most of the time…
Source of the image: https://boardgamegeek.com/boardgame/2250/midway